From 16-21 April, the NIDV, together with 17 Dutch companies and knowledge institutions including NIDV participants GKN Aerospace, Fokker Services, KLM, ADSE, Aeronamic, KVE Composites, OPT/NET, NLR and TNO, participated in the Sustainable and Military Aviation Mission to Brazil.
The mission was organised by the NAG, in cooperation with the Ministry of Economic Affairs and Climate, the Dutch Consulate in Sao Paulo, the Netherlands Enterprise Agency (RVO) and the Ministry of I&W. The focus of the mission was on cooperation between the Brazilian and Dutch aviation clusters in the field of innovative and sustainable aviation. However, during the first two days at Embraer in San Jose dos Campos, explicit attention was also paid to the intended procurement by the Royal Netherlands Air Force Command of Embraer's C390 Millennium transport aircraft and resulting IP obligations.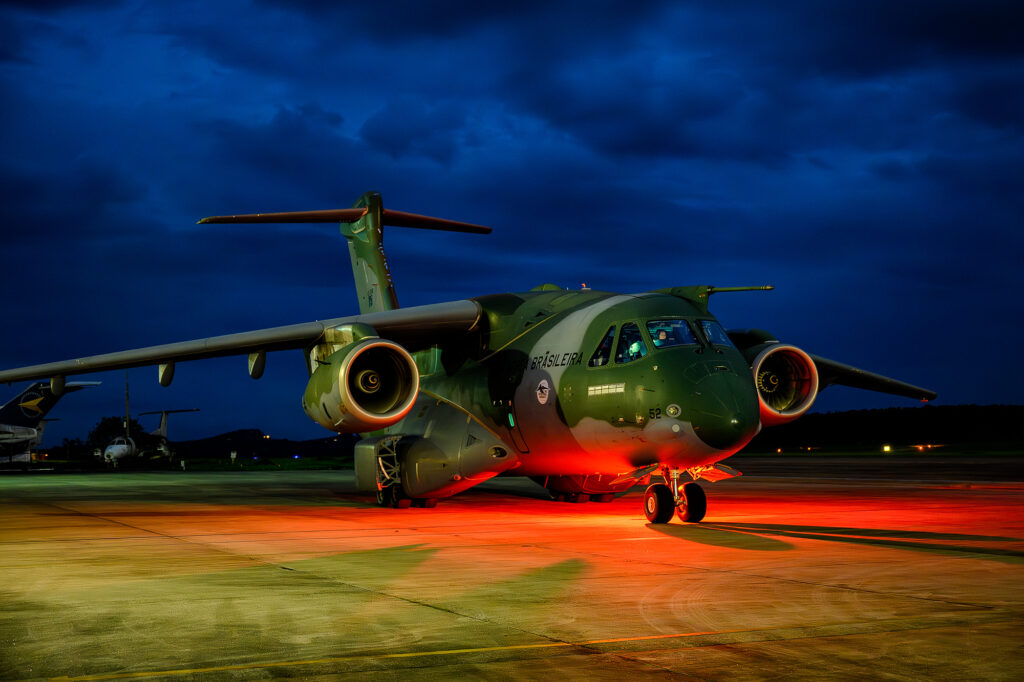 In addition, Embraer provided interesting presentations on their R&D programme and their vision for the future of commercial aviation – the Energia family consisting of various types of aircraft with electric, hybrid and hydrogen propulsion. Embraer Urban Air Mobility programme "Eve Mobility" and their innovation programme "Embraer X" were also highlighted. In turn, the Dutch participants gave some presentations on developments in civil and military aviation in our country.
In the second half of the week, visits were made to the Brazilian Aerospace Cluster, the Research Centre for Future Air Mobility and some aviation companies in San Jose dos Campos and Campinas. The visit ended with a reception by the Dutch Consul, Wieneke Vullings at her residence in Sao Paulo.
If you want to participate in these kinds of missions, check out our calendar to see which events are coming up.