GEMCO Mobile Safety recently delivered the final units of a total order of 82 special trailers to JIVC of the Netherlands Ministry of Defence. The new trailers are specially designed for the new mobile/portable military satellite communication system (MilSatCom) project CCT-200 from JIVC.
Communication technology is of great importance in Defence. Not only does the reliability of the technology itself play a major role in this, but the readiness, functionality and reliability of the system as a whole is of crucial importance, including the mobility of the systems under extreme conditions.
GEMCO has many years of experience in designing and manufacturing customer-specific special vehicles and mobile units, taking into account all purpose-specific requirements. For this specific assignment, the challenge was to make the trailer compatible for coupling to different vehicles with different vehicle voltages.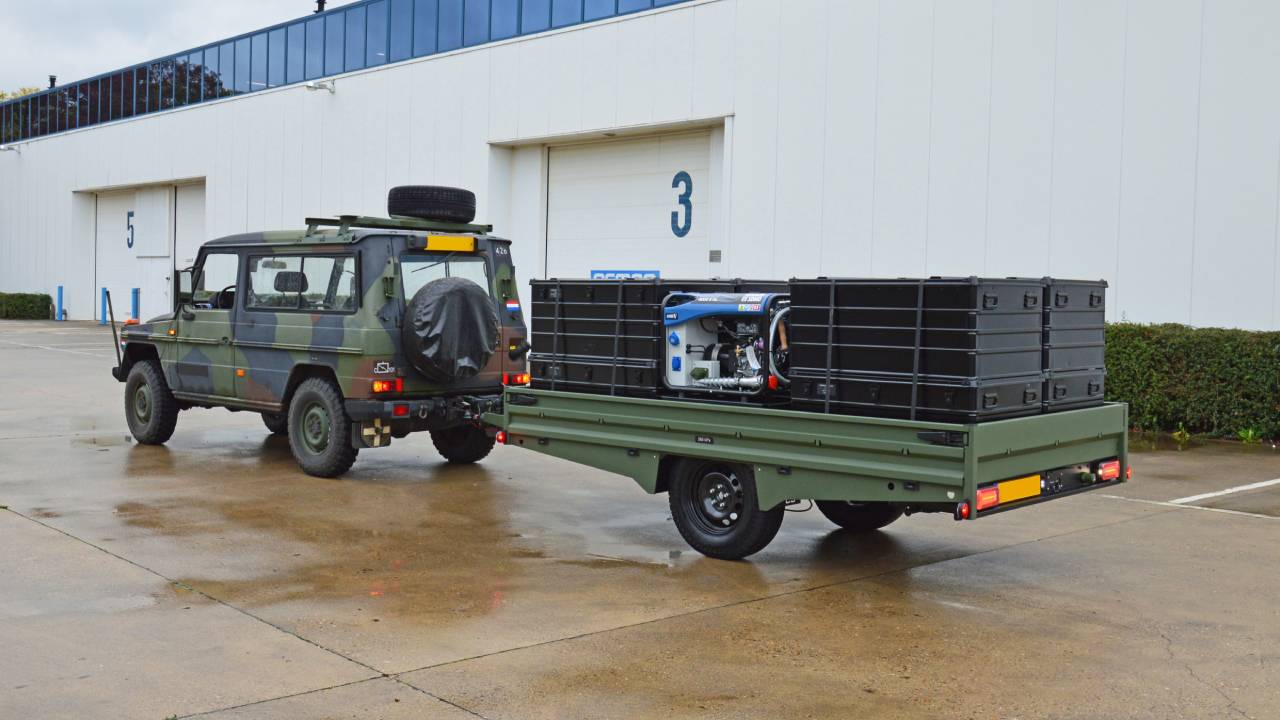 Prior to the series production, prototype(s) of the custom-designed trailer have been tested several times in order to optimize the design and functionality of the trailer.
GEMCO Mobile Safety specializes in the development, engineering and manufacture of specialty vehicles, shelters and systems to support military mission-critical communications and commercial telecom network operations, intergovernmental and national missions.
Products range from C4ISTAR, Mission Critical Communication- and Security Network Support vehicles with Telescopic Lattice Masts/Towers of up to 45m height, to Heavy Duty EOD containers and Mobile Workshops.