On July 7th, the first Dutch unmanned aircraft of the type MQ-9 Reaper rolled out of the factory of General Atomics Aeronautical Systems Inc. (GA-ASI). The aircraft with the registration number M-001 has the Dutch roundel and Dutch registration marks. In total, the Royal Air Force will receive 4 aircraft.
The roll-out of the MQ-9 Reaper will take place at GA-ASI's factory in Poway in the United States. At the roll-out, a representation of Defense is present, including the Director of the Defense Materiel Organization Vice Admiral Arie Jan de Waard, and Commander Air Force Lieutenant General Dennis Luyt. Linden Blue, the CEO of GA-ASI will also be present at the ceremony.
About the MQ-9 Reaper
The MQ-9 is a completely new weapon system for the Armed Forces and marks a new era for Defense. The missions will be flown by crews consisting of a pilot and a sensor operator who does not need to be present in the deployment area themselves. The system is also referred to as RPAS, a Remotely Piloted Aircraft System.
With the MQ-9 Reaper, the Defense Department is filling a shortfall in tactical and operational air-ground observation capabilities. Because it can collect, process, analyze and share information quickly, the Royal Air Force with the MQ-9 Reaper can provide its own personnel, as well as (coalition) partners, with good image building and intelligence. In addition, the introduction of the MQ-9 Reaper fits well with the future image of Defense, in which in the modern information-driven military action, ground observation from the air and/or space is essential.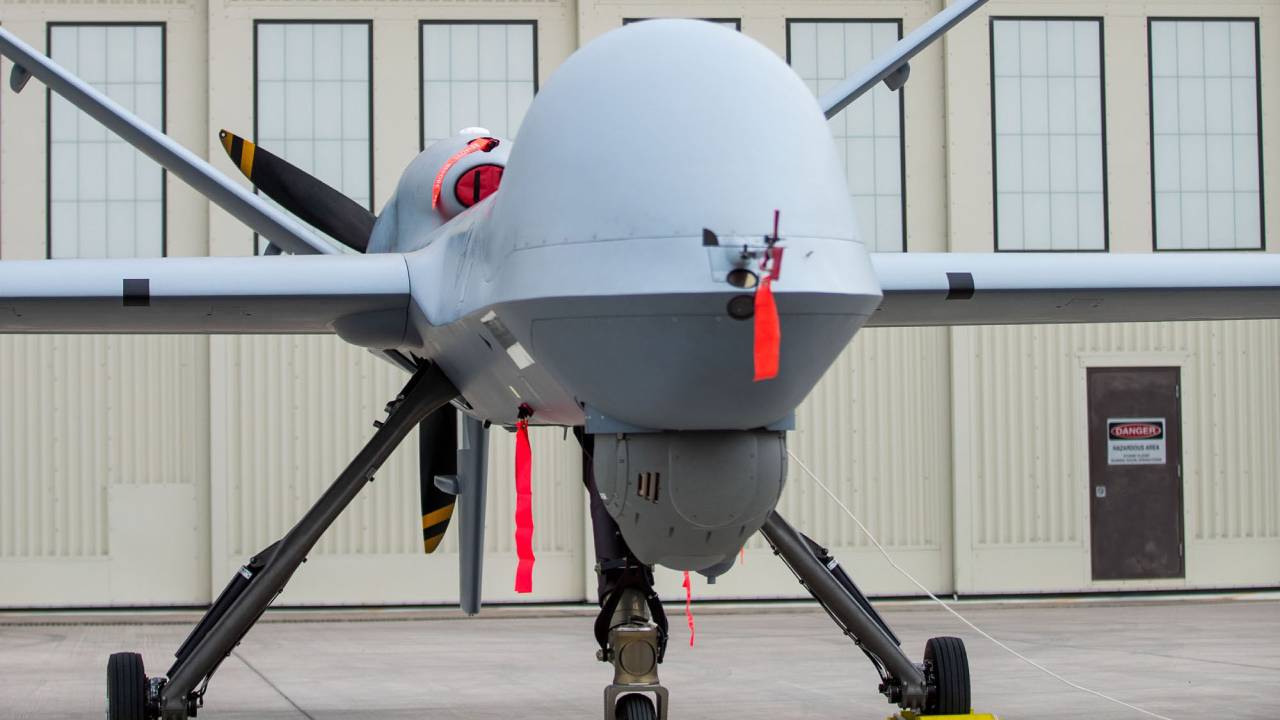 The Dutch Reapers are assigned to the 306 Squadron at Leeuwarden Air Base. The squadron will use the first period after delivery mainly for testing and evaluation. The 306 Squadron has been gradually built up over the past few years and will be fully capable of operating with the MQ-9 by mid-2023.
This program is an intensive collaboration of the Defense Materiel Organization and the Air Force Command, the United States Air Force, and General Atomics Aeronautical Systems, Inc.