The BDSV from Germany and the NIDV organized an industry day today as part of the close military cooperation between the two countries. A number of dignitaries from both countries made speeches followed by b2b-sessions.
During the plenary part, the State Secretaries for Defense, Benedikt Zimmer and Barbara Visser, spoke on behalf of both countries. Mr. Zimmer advised focusing, among other things, on major European Defense projects and the EDF, where international cooperation is of vital importance. Ms Visser emphasized the importance of more contact between the defense and security industries of both countries. The operational and project-based cooperation between the two Defense organizations is already good and even leading in Europe.
Vice Admiral Arie Jan de Waard, director of DMO, spoke on behalf of the Netherlands ministry of Defence about the good mutual trust between both countries, which has created a level playing field and very efficient cooperation in the maritime, land and air domain. is created. Good examples can also be cited here, such as in the military cooperation with the Dutch navy ship JSS Hr.Ms Karel Doorman.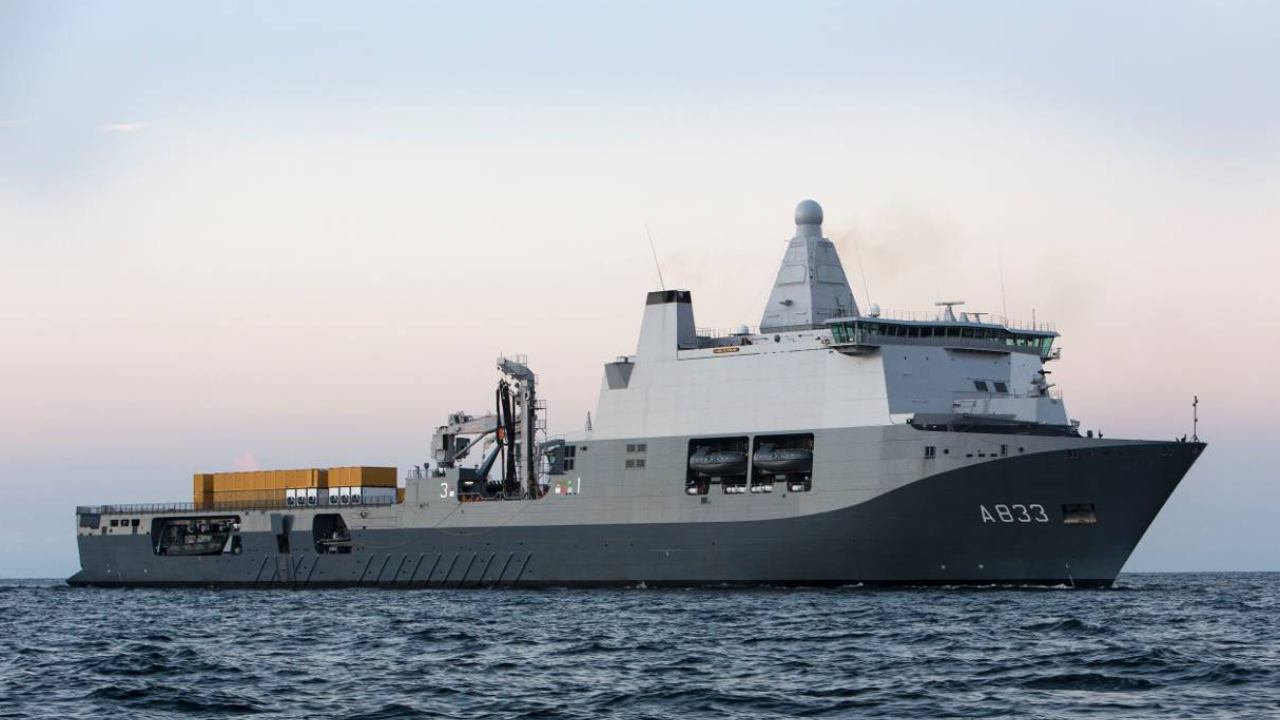 The Joint Support Ship Hr.Ms. Karel Doorman is an example of successful collaboration between the Netherlands and Germany.
De Waard also insists on accelerating cooperation between the two countries. Defense, industries and knowledge institutes of both countries are already working together on strategic goals to further strengthen the future compatibility in Europe. Important elements  are the pursuit of more standardization and improving the economy of scale. He also drew attention to the importance of the EDF programs and submitted proposals, in which SMEs in particular must also connect well.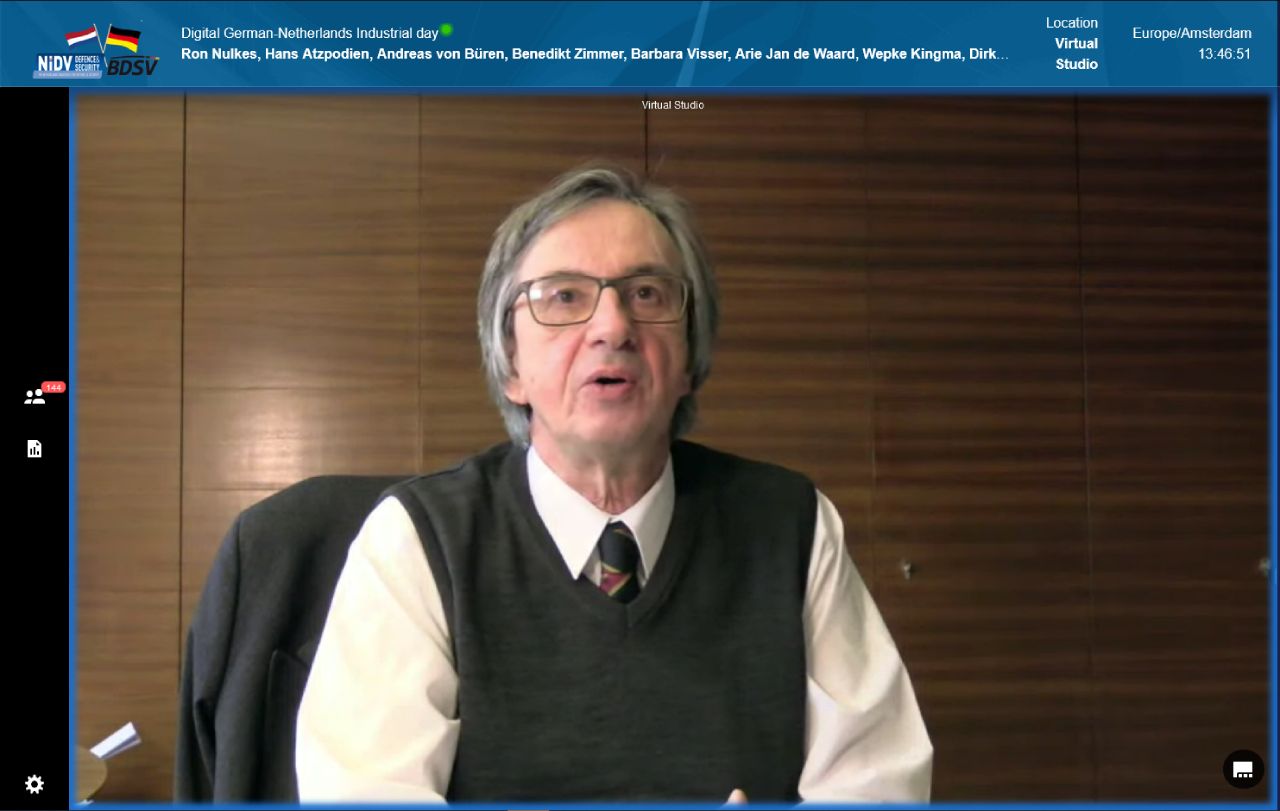 German ambassador to the Netherlands Mr. Dirk Brengelmann spoke about the need to strengthen mutual industrial interests.
The Dutch Ambassador to Germany, Mr. Wepke Kingma, emphasized the increasing importance of obtaining the highest standard of military equipment and strengthening industrial cooperation to achieve a leading position is achieved. Mr. Dirk Brengelmann, the German Ambassador to the Netherlands, complimented the NIDV and BDSV for their initiatives to strengthen mutual German-Dutch industrial interests. There is potential for more and both Ambassadors are happy to offer their support for this.
Business opportunities for SMEs
The Defense and Security Industry of both countries are of course also closely involved in this event. The roundtable session offered SMEs from both countries the opportunity to get in touch with four OEMs. Thales Netherlands and Germany, Damen Schelde Naval Shipbuilding, ThyssenKrupp Marine Systems (TKMS) and Airbus Helicopters have met 32 ​​SME companies and discussed the business opportunities they see together.